Niclas Hallberg works in video, photo, installation and performance. His experimental works deals with questions concerning identities, masculinity and humanity. He is using the moving picture to express feelings, create inpressions and document performances. He often uses himself as an instrument and actor and hereby he creates a feeling of intimacy and individuality.
Niclas Hallberg has participated in a great number of solo and group exhibitions in Sweden and abroad. He has long experience of arranging and leading workshops in a varity of creative contexts. Niclas Hallberg is engaged in several international art projects focused on collaborational exchanges resulting in exhibitions, video-screenings and residencies around the world. Niclas Hallberg founded
Formverk (art zone)
2004, an independent project-based exhibition association, together with Stina Pehrsdotter.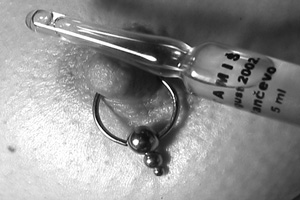 Fluid transfer
2008, video 2.55 min
The artist Vera Stevanovic's (Belgrade Serbia) ampull with water from the river Tamis, is a part of her project Collecting rivers, a project run over several years.
The project includes that she spreads out water ampulls to people, who can do what they want with it, document it and in that way be a part of the project.
Niclas Hallberg has made the piece Fluid transfer, with the body as ground, landscape, nature and the water from the ampull as a water drop, waterfall, river, ocean in the shape of an erotic act
---
---
The Vitruvian Woman Video Project
2008 / 2009
Inspired by Leonardo Da Vinci's sketch, The Vitruvian Man, video artists from around the globe are coming together to create a single multimedia sculpture called the The Vitruvian Woman. The body of the sculpture consists of nine monitors and nine DVD players, representing nine regions of the Vitruvian Woman: her head, heart, stomach, sex organ, right arm, left arm, left leg, right leg and feet. Each monitor shows a sequence of five individual video artworks (each three minutes in duration) that embody one of these regions. This results in a high tech, sculptural portrait of the Vitruvian Woman that adds up to fifteen minutes of international video art running simultaneously on nine monitors.
Significantly, twenty-two artists situated in nine countries across the world are working together to create this video sculpture. In doing so, they are also forging a new kind of collective consciousness, a sharing and shaping of ideas through both sound and vision. As pioneers in new communication technology, these artists are often called upon to use a second language to communicate with each other and to overcome the diversity of different cultures. Their attempts to work cooperatively have strengthened their respect for each other as artists, as global citizens, and as representatives for a new way of connecting peoples from all corners of our planet.
World Wide Debut Screening at Formverk, Sweden, 14 March 2009.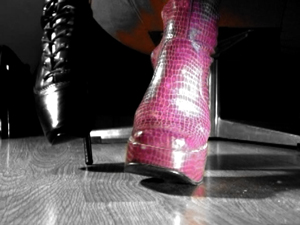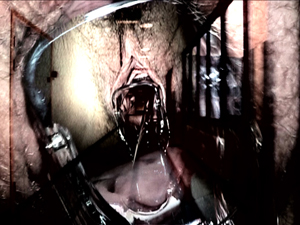 Choice for pleasure 2009, video 3.00 min
Optio est alicujus 2009, video 3.00 min
---
The Exquisite Corpse Video Project (ECVP)
is a unique video collaboration of 36 artists from 16 countries, inspired by the Surrealist invention, the "Exquisite Corpse".
In the Surrealist 'game', a paper is folded such that each contributor sees only a small portion of the previous contributor's work, and begins his own work from that small portion. When the last participant is finished, the sheet is unfolded to reveal a strangely divergent, yet contiguous form or figure.
Using the semi-blind, sequential method of the surrealists' game, ECVP participants create video art in response to the final ten seconds of the previous member's work. Each member is asked to incorporate these seconds into their piece, creating transitions as they please, until everyone's vision is threaded together into an instigating final "corpse."
The videos from the ECVP were created by artists who met online, at artreview.com, a networking site for artists, galleries, and collectors. The project was instigated and managed by Brazilian video-artist, Kika Nicolela.
While the Surrealists are said to have created the method almost a century ago, only recently could such a fast-paced, pan-global, audiovisual variation of this exercise be produced. The inspiring process of sharing and exchange between and among 'strangers' from around the world illuminates and celebrates the possibilities and potentials of globalized, collective creativity.
Link to Exquisite Corpse videos 1-9
Exhibitions of Exquisite Corpse Video Project
Exquisite Corpse Video Project, Vol 1-3, 2008-2012 dAlucine Toronto Media Festival, Canada - Vansa Visual Arts Network Of South Africa, Cape Town - Rural Research Laboratories, Arnot Art Museum, Elmira, US. - Monkeytown, New York, US - AZAshortFILMfestival, Greece - Muestra Internacional de Video GEN XY, Vera Cruz, Mexico - Head Quarters, Melbourne, Australia - Kulturpalast Wedding International, Berlin, Germany - DConcept, São Paulo - Artists' Television Access, San Francisco – V.art09, Värnamo, Sweden - Magacin, Belgrade, Serbia – UnitBar, Tirana, Albania - CONTATO, São Carlos, Brazil – VideoDanzaBA, Buenos Aires, Argentina – Wedding International, Berlin - Manipulated Images, Santa Fe, USA - AIVA, Ängelholm, Sweden - Eskilstuna and Nyköping, Sweden Fragments Berkley common-place, San Fransisco, California, 2009 Arnot Art Museum, Elmira, New York 2011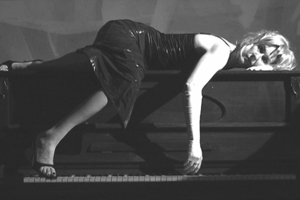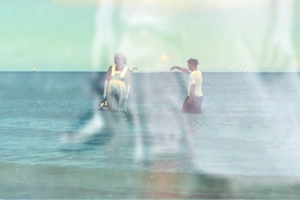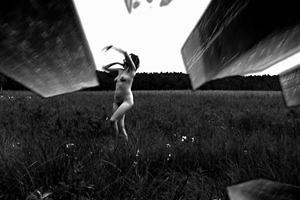 CORPSE#7, video 1.00 min
CORPSE#5, video 1.00 min
CORPSE#2, video 1.00 min

Inner Departure
A cooperation project between Stina Pehrsdotter and Niclas Hallberg. Misplaced human beings, lost and disoriented in untouched nature. Can we exist together, both nature and humans, both the real person and the unattainable, imaginary inner of yourself?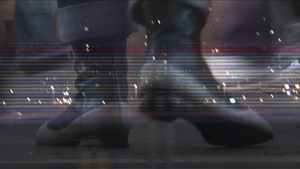 Inner Departure 2008, video 3.34 min
Photo 2008, lambda
Exhibitons for Inner Departure
2011
Galleri 69, Oslo, Norway
2010
June, Watertower Art Fest, Sofia, Bulgaria
Galerija SULUV-a, Novi Sad, Serbia
Galerija SULUJ, Belgrade, Serbia
V.art09, Värnamo, Sweden
2008
Garageprojektet, Hammenhög, Sweden
Formverk, Eskilstuna, Sweden
---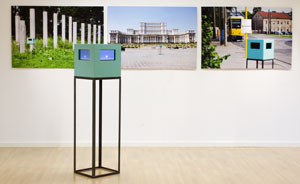 Exploit
is ongoing video project concerning the exploitation and the environmentally breakup. The project is made in
several steps.
The first version; Exploit 1.0 was made after a journey to the Baltic states and Netherlands 2006. It was selected for the Art Video
Screening in Västerås, Sweden and Filmic art payed attention to the video and bought the rights to a new and upgraded version, Exploit 2.0. It
has been released on DVD 2007.
Exploit 1.0 was shown as a street art project during summer 2007, in Romania, Ukraine, Slovakia, Poland and Germany.
Exploit 1.5 is a processed version of nr 1.0 with elements from Sweden, Denmark, Romania and Ukraine.
Exploit 1.5 was first shown at the Autumn Salon in Eskilstuna Art museum, Sweden 2007.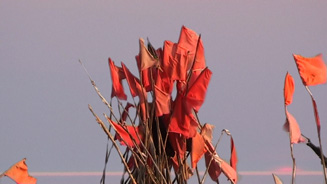 ---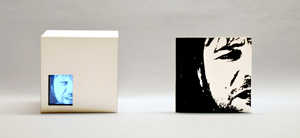 Installation view, Eskilstuna Art Museum 2007
Exploit 1.5, video 6.22 min
73 days for human rights
Selected for the Swedish participation at the 9th International Bienniale for Miniature Art, Gornji Milanovac,Serbia 2008
2x3 cm videoscreen in plastic box 10x10x10cm, 4.00 min loop.
Silkscreen on plastic 10x10 cm
SSazmanab Project Gallery, 2010, Tehran, Iran
Curated by Sohrab M. Kashani and Alison Williams
Video installation and silcscreen
---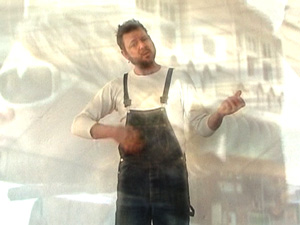 ---
Homage to Pipilotti Rist and Kevin Coyne
2008, video 4.56 min
In "You Called Me Jacky", Pipilotti Rist mimes to a Kevin Coyne song, interspersing the images with shots of passing scenery viewed from a train window. As Rist, Niclas Hallberg creates a remix of fantasy and the everyday. While Rist mimes to the late great Kevin Coyne's Jackie and Edna (1973), looking like a cross between Annie Lennox and George Formby, Hallberg performs his own singing playing up the icon status. As in Rist, the simplicity of this video is what makes it so endearing and an enigmatic and emotive piece.
Hallberg explains that what brought him to create his piece was the love for Rist's work and that his homage is not a copy, but it conveys the same thought and feelings as her piece. And follows by saying that his intention was to make it as similar as possible to the original, singing, performing and playing the guitar himself.
text Alicia Felberbaum, m o m e n t emagazine
CORPSE#1, video 1.00 min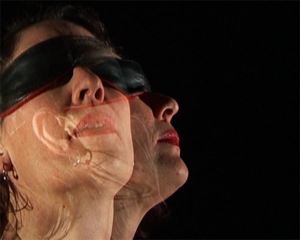 ---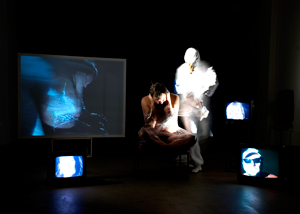 ---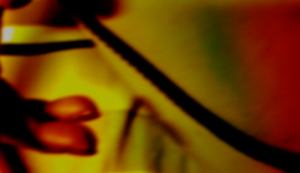 ---
Self Bound 2010, video 4.31 min
American Dream 2009, video 0.30 min
Infectious Manipulation, performance 9.09 min
Infectious Manipulation, Virtual Performance
The negative impact that ego has on listening skills is major because ego dictates the perspective from which we listen. "The concept is to visualize other people's infectious power and egocentric orientation. You have to protect yourself from outer impact, from non-listeners and self-absorbed humans, and create a shelter to maintain your own strength."
Stina Pehrsdotter and Niclas Hallberg performed for Manipulated Image curated by Alysse Stepanian Friday, March 12, 2010 Santa Fe Complex
Santa Fe, USA.
George Waters Gallery, Elmira, NY, USA 2011
State Of The Art Gallery, NY Ithaca, USA, 2010
Manipulated Images, Santa Fe, USA, 2010
Self Bound
A combination of frustration and pleasure in a situation where you not are able to satisfy yourself.
D.A.R.E October 2010
The Danger Art Rage Erotic – International Video Project
will have his worldwide debut at the 4th IN and OUT Festival held in Gdansk (Poland).Laznia Centre for Contemporary Art, Gdansk, Poland
Curator: Alberto Guerreiro

2 Bataclan InterNacional, Mexico City, Mexico 2012

Magnetism 2009, Video loop and photo installation, 500 x 20 cm
Is it possible for two men to show their love? Can you show feelings to the same gender? In the middle we have Zenith and the humans. Most far from the middle we have two poles with strong magnetic power, without the possibility to connect.

2009
Magacin, Belgrade, Serbia
2010
Water tower art fest 2010 - "Clairvoyance"

FOLKLORE STUDIES 2010
Photo, video and performance
An ethno-sociological research of the Finnish-Swedish peasantry outdoor plays, their environment and tradition in light of the sport's
general historical changes and social significance.
Galleria Å, Turku, Finland, 2010
---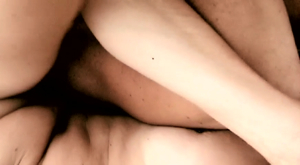 Folklore studies 2010, video 7.26 min
---
"What the fuck are we doing", prints on vinyl
PAUS&PLAY five chanel video installation
Konstepidemin, Gothenburg, Sweden 2012
---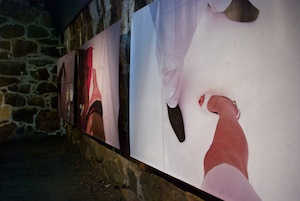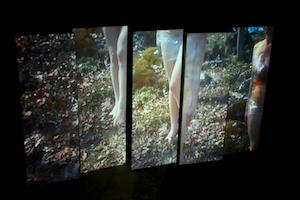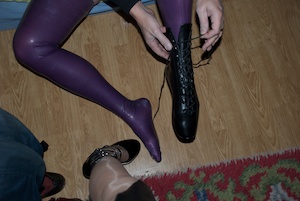 Travel and Art, video and installation
Video and installation made during a residence in Treasure Hill artist village.
Traffic jam, Treasure Hill artist village, Taipei, Taiwan 2012
---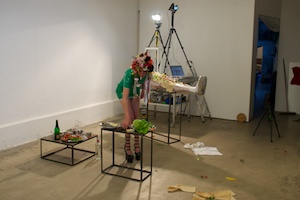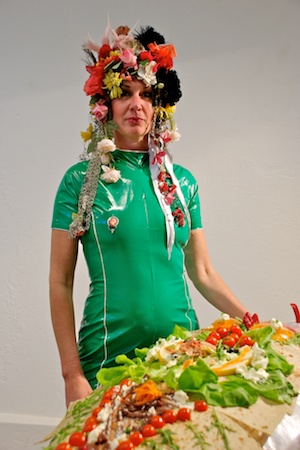 Art of eating, Performance, 2011
Live streaming performance by Niclas Hallberg & Stina Pehrsdotter for the opening of EXQUISITE CORPSE VIDEO PROJECT vol.3

at Ateliê397, São Paulo, Brazil.
---
Mr Redlight
A man is inexorable trapped in the wrong place, he's trying to get attention, but he fails.
He's usually on the opposite side.
It evokes thoughts around the prostitutes's situation in the Red Light District in many big cities.
Mindscapes, Las Vegas 2011
Directors Lounge, Berlin 2011
---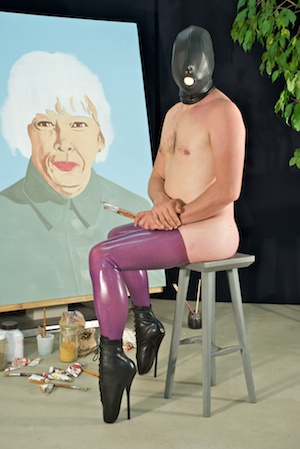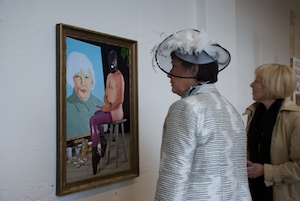 Fuck Etuna
Photo, 100X70 cm
Avtryck, Eskilstuna, Sweden 2009
---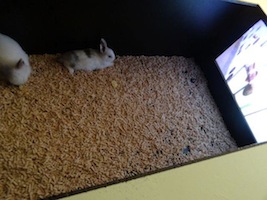 Wonderland, video-object,
Rabbits have for several years appeared in contemporary art. After observing this phenomenon over and over again, we became tired of it and decided to act on this fact. We made the video for this installation as a reaction to the unconsidered way artists use the white rabbit as a symbol of something incomprehensible.
Art for animals is an unexplored area on the contemporary art scene, and we want to analyze how animals react to being exposed to the arts. We find it interesting to show art for an unexpected and unusual audience and has previously conducted a performance of horses.
Watertower art fest, Sofia, Bulgaria, 2012
---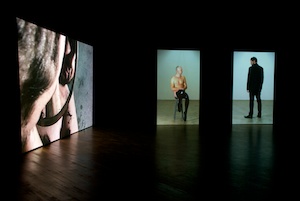 ---
Neo Verus - three-channel video installation,
To show yourself shelterless and unbarked is a strong act, with associations to religious ceremonies and erotic situations.
Neo Verus is concerning masculinity and purification. An obvious male activity transfered to a ritual performance. By peeling the masculinity away, the inner can appear. The refining process elucidates in closeup scenes with a sexual undertone.

Set in concrete, Chic art fair, Paris 2011
Watertower art fest, Sofia, Bulgaria, 2010
Culturen, Västerås, Sweden, 2010
Eskilstuna, Sweden, 2009
Rauland kunstforening, Norway, 2009
Salon of Video Art, Atopia, Oslo 2009
Untuvasade, Galleria Huuto, Helsinki, Finland, 2009
---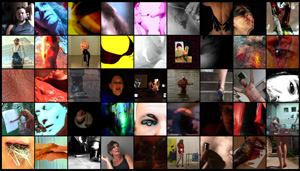 Portraits of video installation
The interactive video installation Portraits of ... deals with the self-portrait as an expression - by combining filmed portraits of the artists with the audience's sketched portraits, issues are raised concerning the origin, originality, self-image and meaning in contemporary life. Automatically similarities and differences uncovers, which are rooted in the artist's identification of himself and the viewer's spontaneous sketched self-portrait as a personal identifier.
V.art11, Värnamo, Sweden, 2011
Galleri 69, Oslo, Norway, 2011
---
Target, objects
Military Art, Formverk (art zone), Eskilstuna, Sweden 2011
---